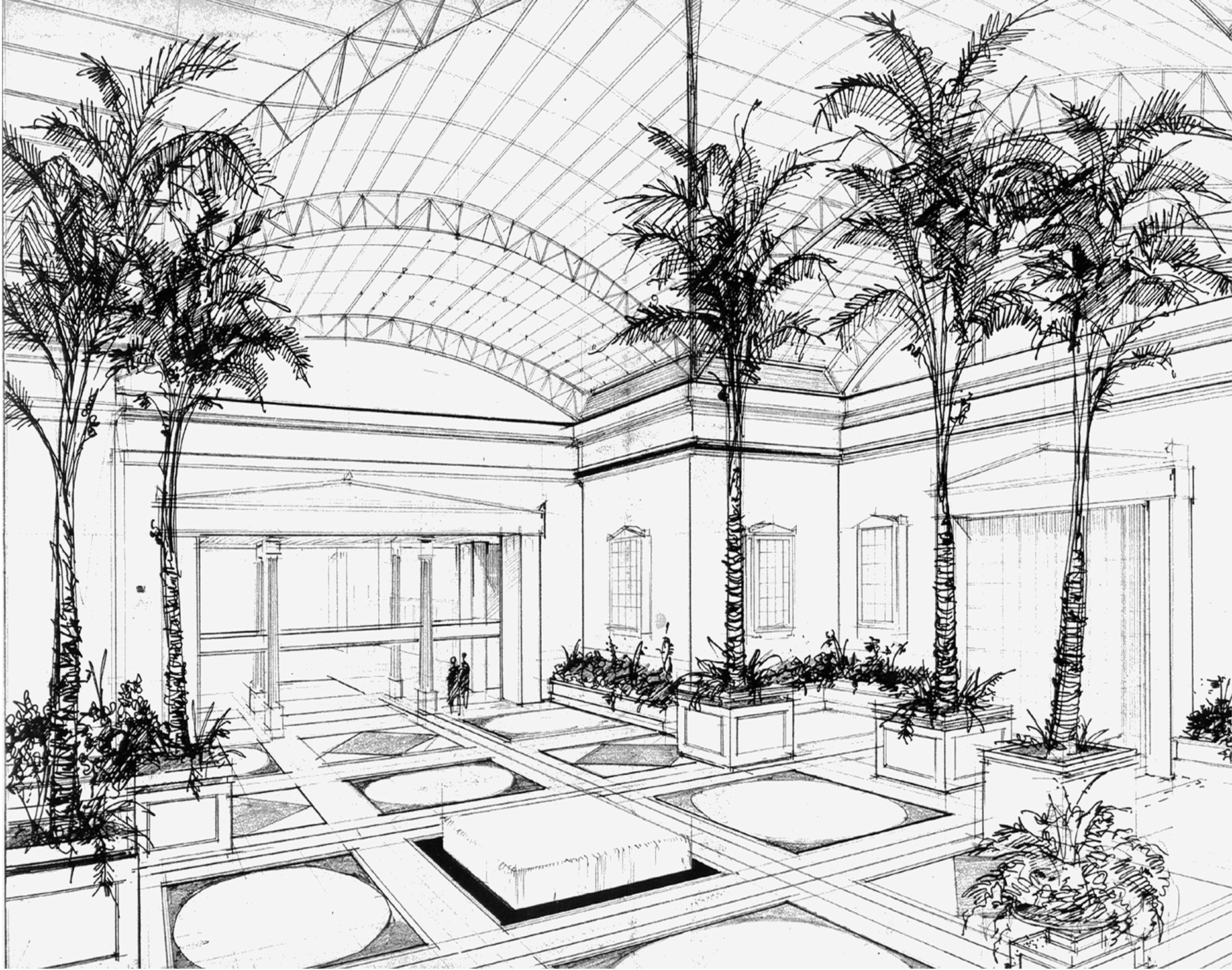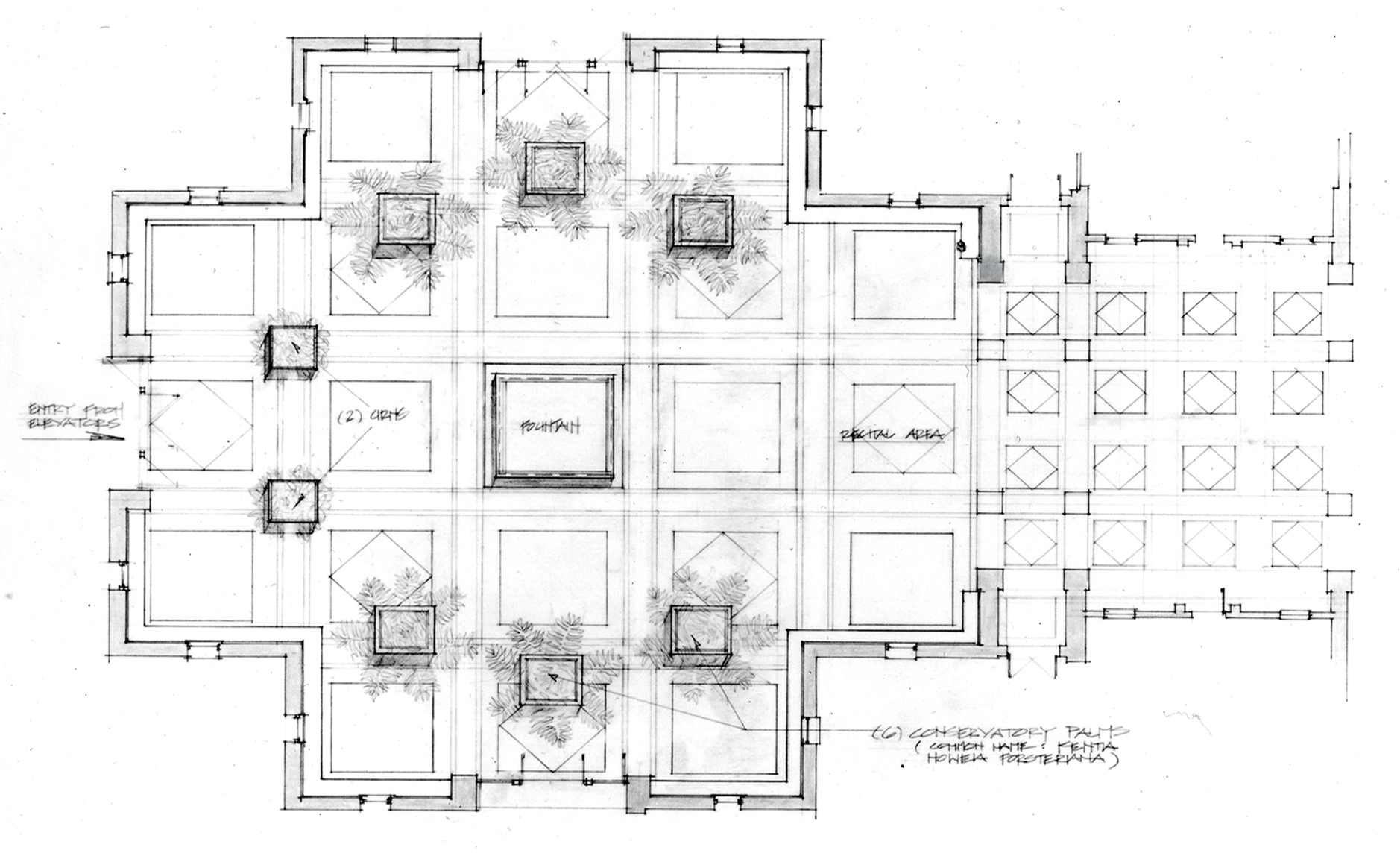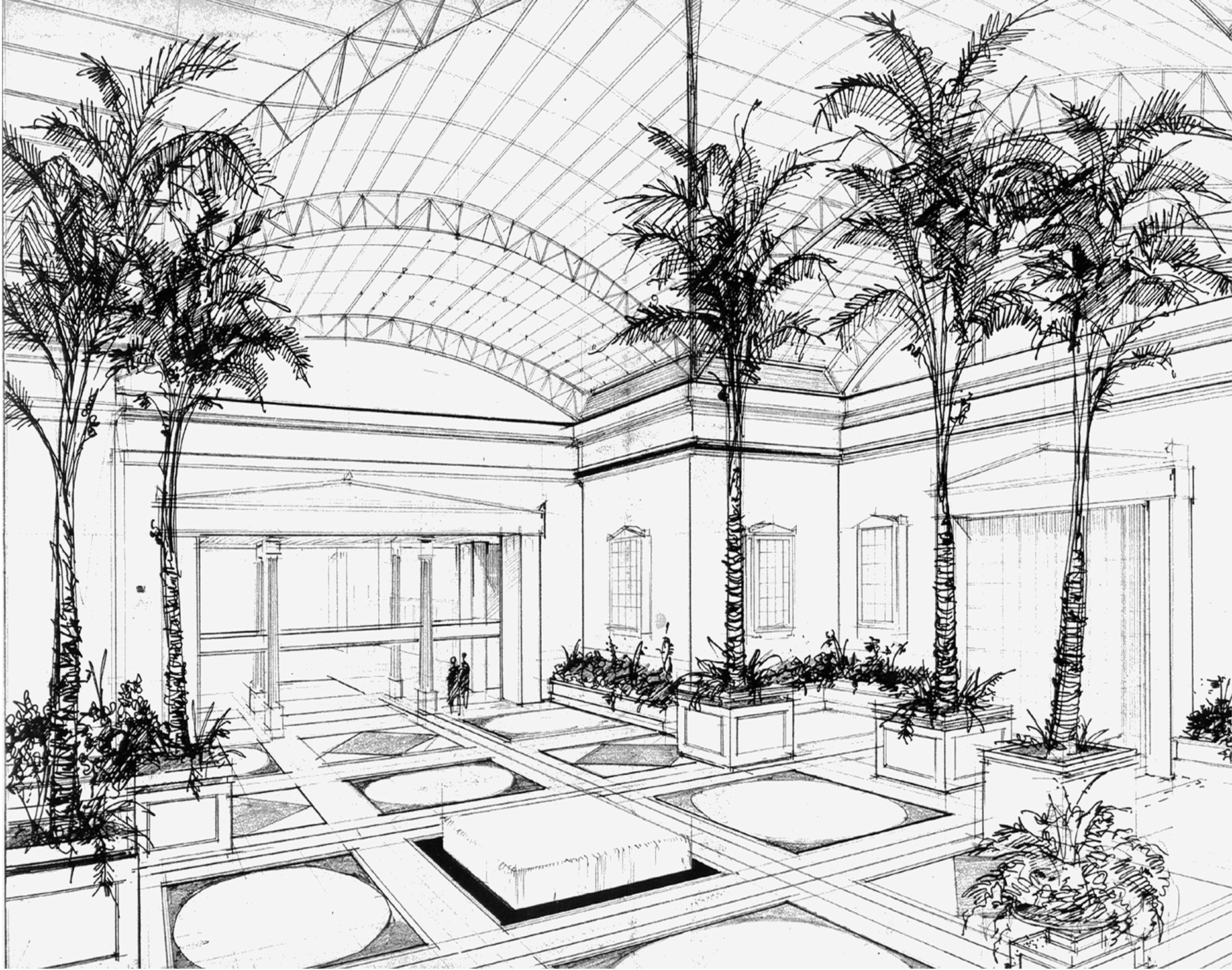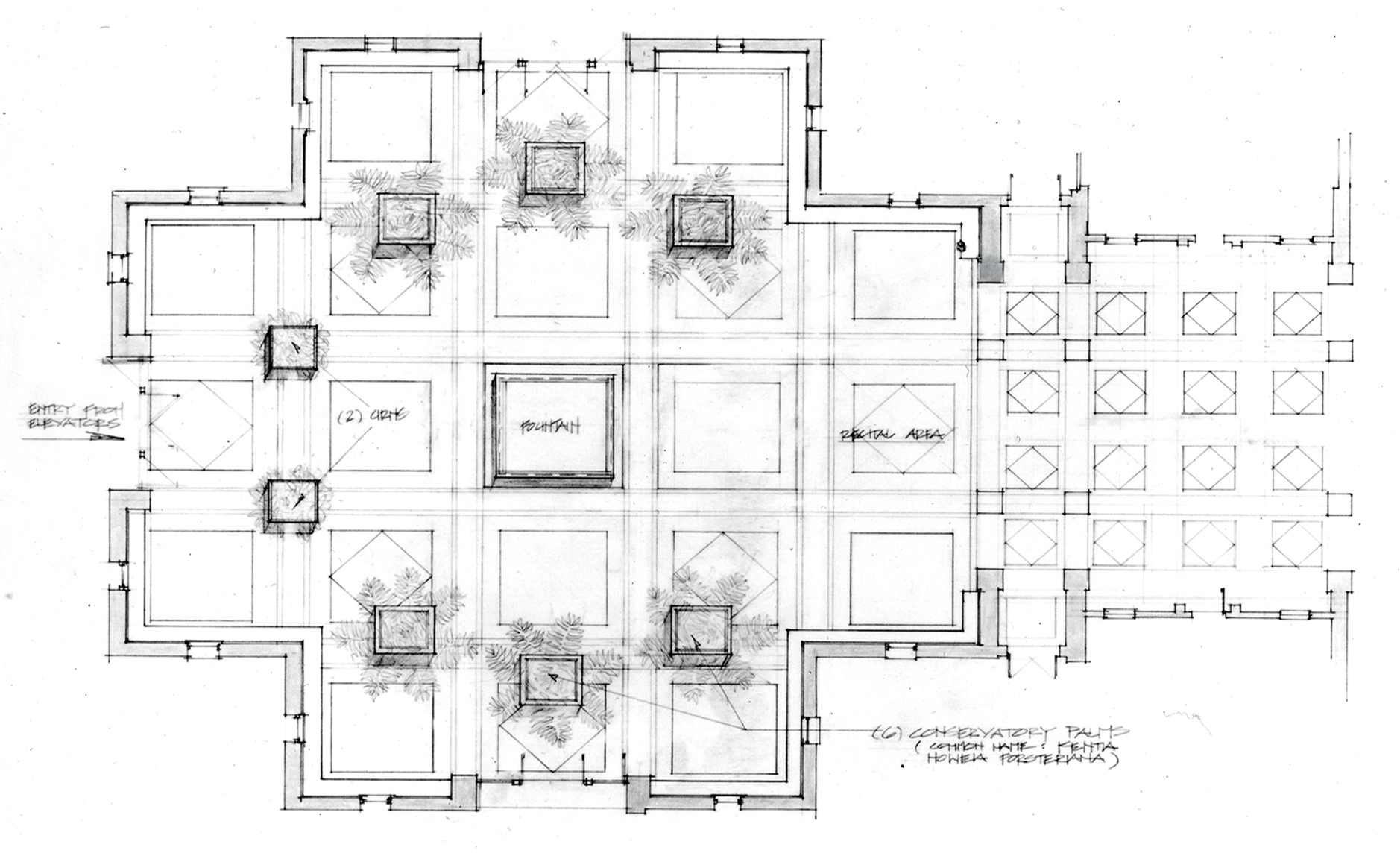 HAROLD WASHINGTON LIBRARY CONSERVATORY
Chicago, Illinois
The Chicago winter garden reveals the qualities of the space by opening the sight lines between the windows and bridges. The shear water fountain becomes the focus of the Winter Garden. Six conservatory palms form a semi-circle around the space creating an amphitheater for recitals or lectures.
The entry sequence is marked with two urns with low plantings, reinforcing the symmetry of the design. The simple geometry of the palms surrounding the fountain open the space, and accentuate the architectural merits of the outdoor room.