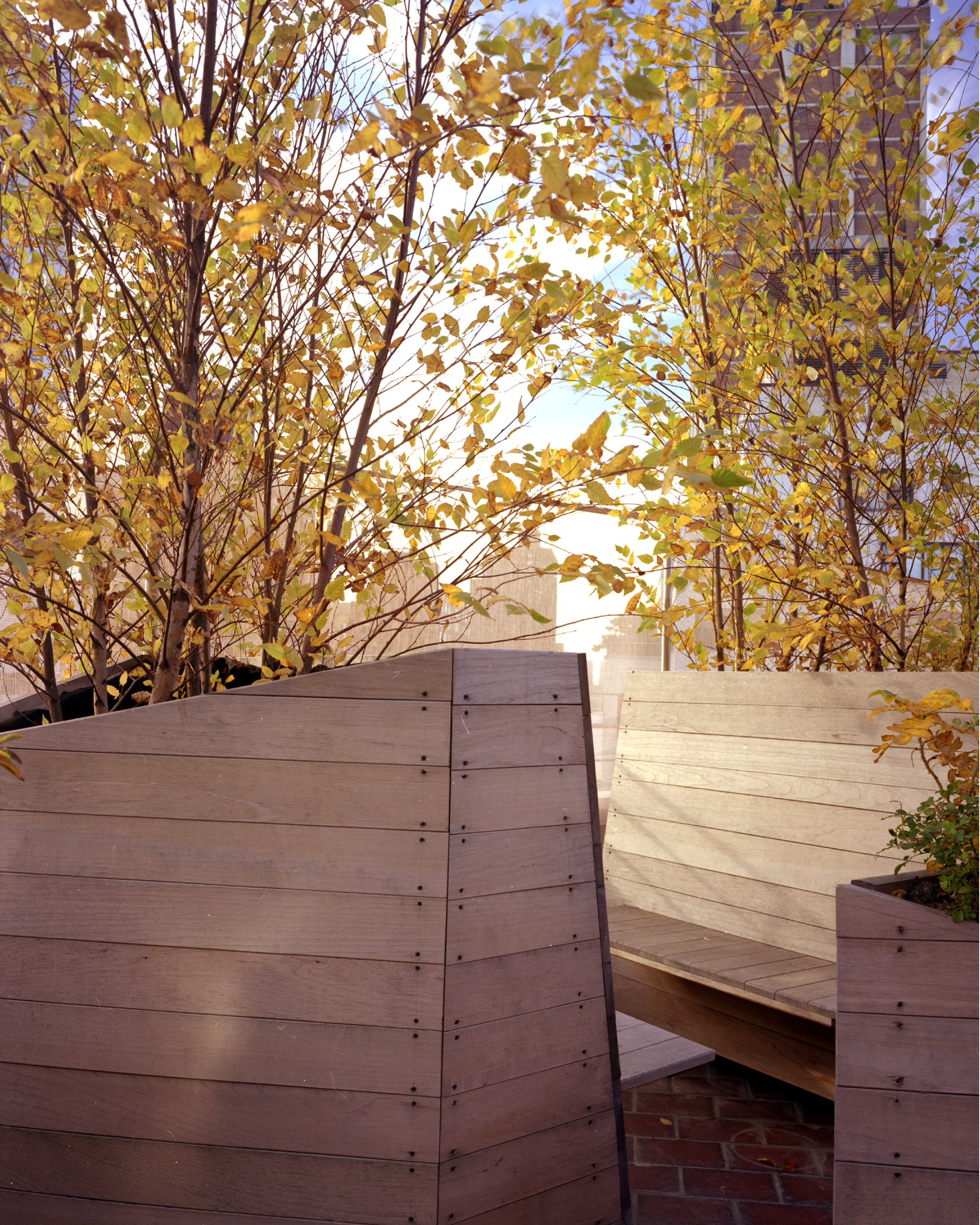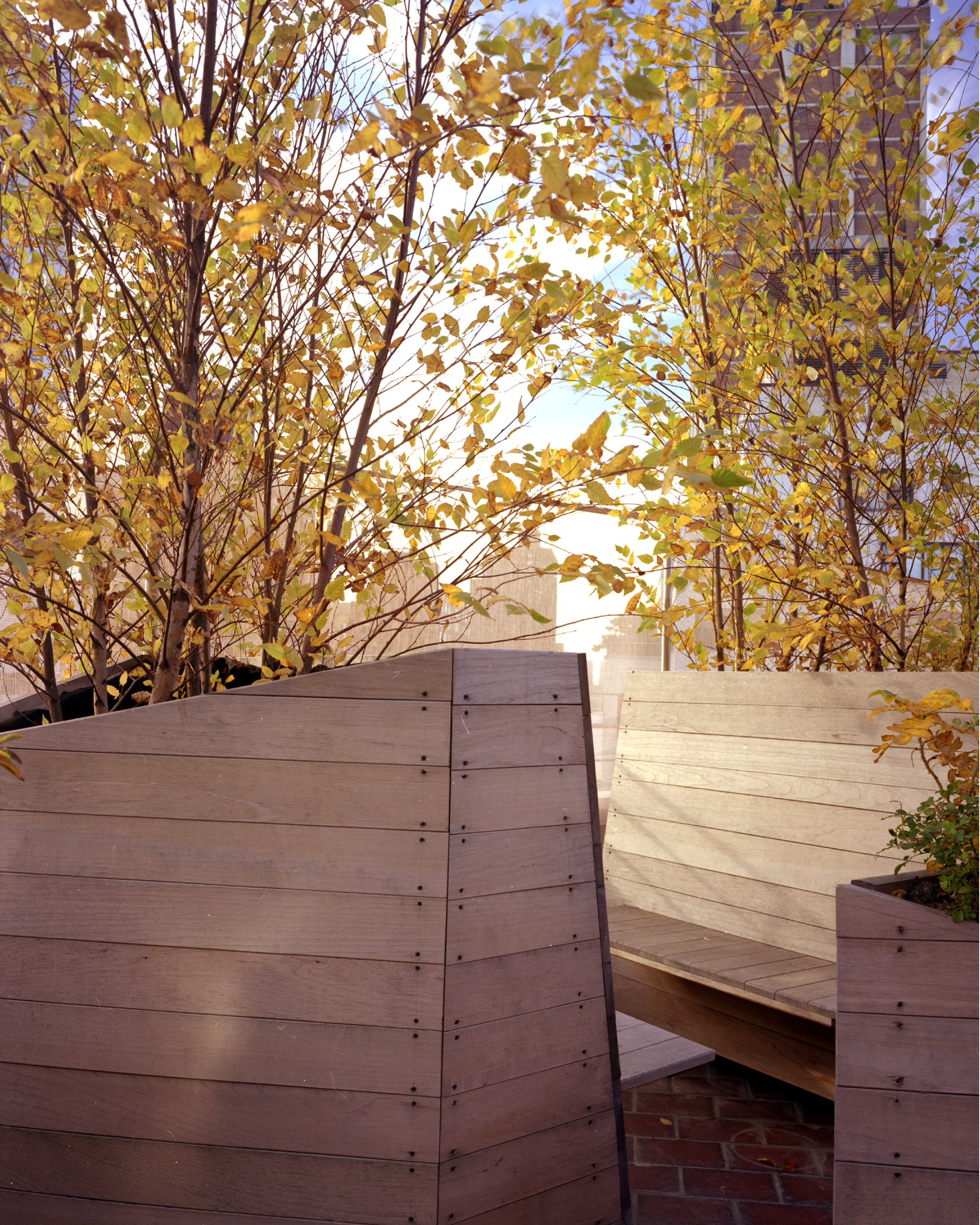 A NATIVE SEASIDE LANDSCAPE
Upper East Side, New York, NY
A seating groove of sixteen-foot river birch rises from this Upper East Side site with both city and East River views, creating a sheltering sense of enclosure. Angled planters dance like boats in the wind with 'sails' that provide a safe play environment for the clients' young children. They layer and dematerialize, but do not obscure, the views of the surrounding high-rise buildings. This 3,000 square foot site is articulated by walls of grasses on both the east and north boundaries and divided by a low wall of grasses pierced by a twisted gate leading to a secret garden room off the master suite.
In addition to the river birch grove, the plant material is composed of other vegetation that grew on our New York coast. Native grasses and trees blow in the wind as they would on shore. Indigenous perennial plants bloom in a cyclical seasonal progression. This evocative terrace design connects the young family with the cycles of nature in an ongoing and shifting juxtaposition of the site's natural history combined with their contemporary urban life. Protected from the city's harshness, it transports them to a native seaside landscape.