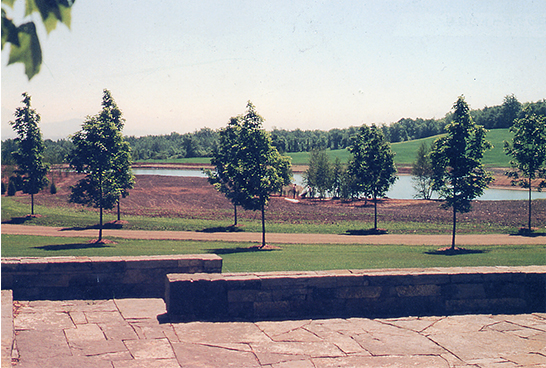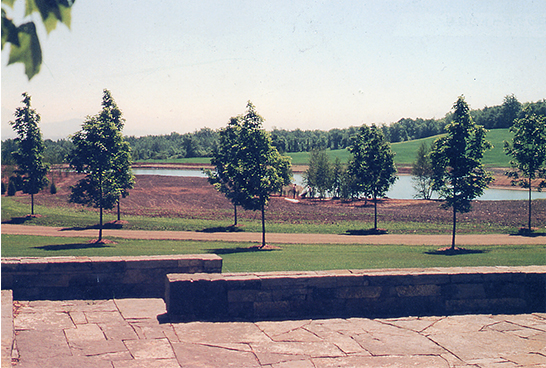 PRIVATE RESIDENCE
Essex, NY
A 1840 colonial-style farmhouse and barn occupy highlands looking east across Lake Champlain to the Green Mountains of Vermont.
The approach to the house passes through a new entrance court with a circular turnaround planted with birch, ground cover, and spring bulbs. The courtyard is defined with a thick hedge of Arborvitae, and a bosque of Linden trees. Large vertical granite shards are prominent demarcations of the edge of the lawn leading toward the front of the house.
The front yard and the road are planted extensively with ground cover, spring bulbs, and white birch trees. Thick arborvitae hedge panels screen the house from the road, yet allow views of the hay meadows, barns, and distant mountains to the Southwest.
The service drive winds around the fifteen-acre lake in a free-form configuration to access the barns and farming operation. The bays of the pond enclose a rounded peninsula displaying sculpture. Fieldstone walls further organize the site, and the materials are repeated throughout the design to further unify the spaces.