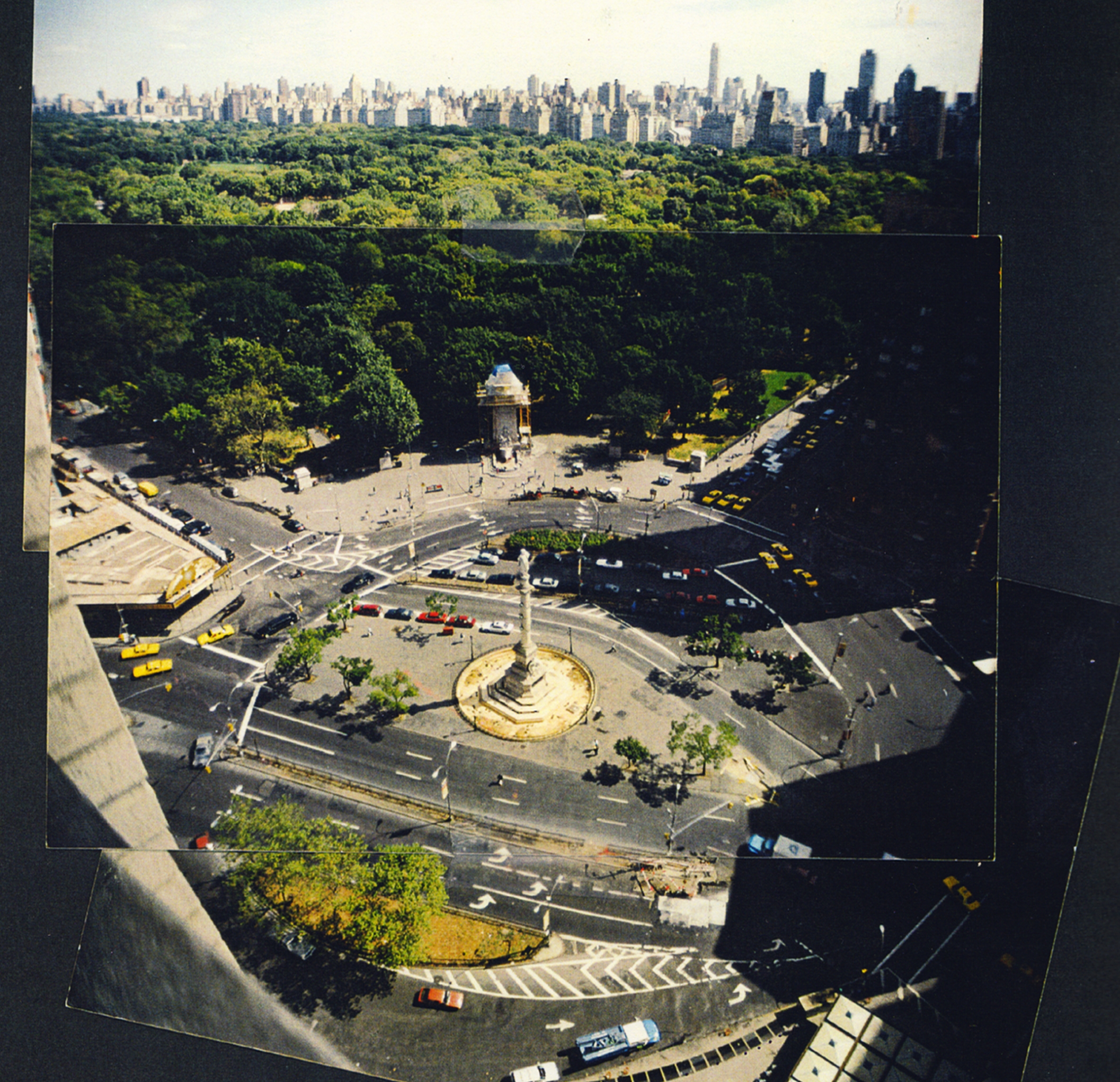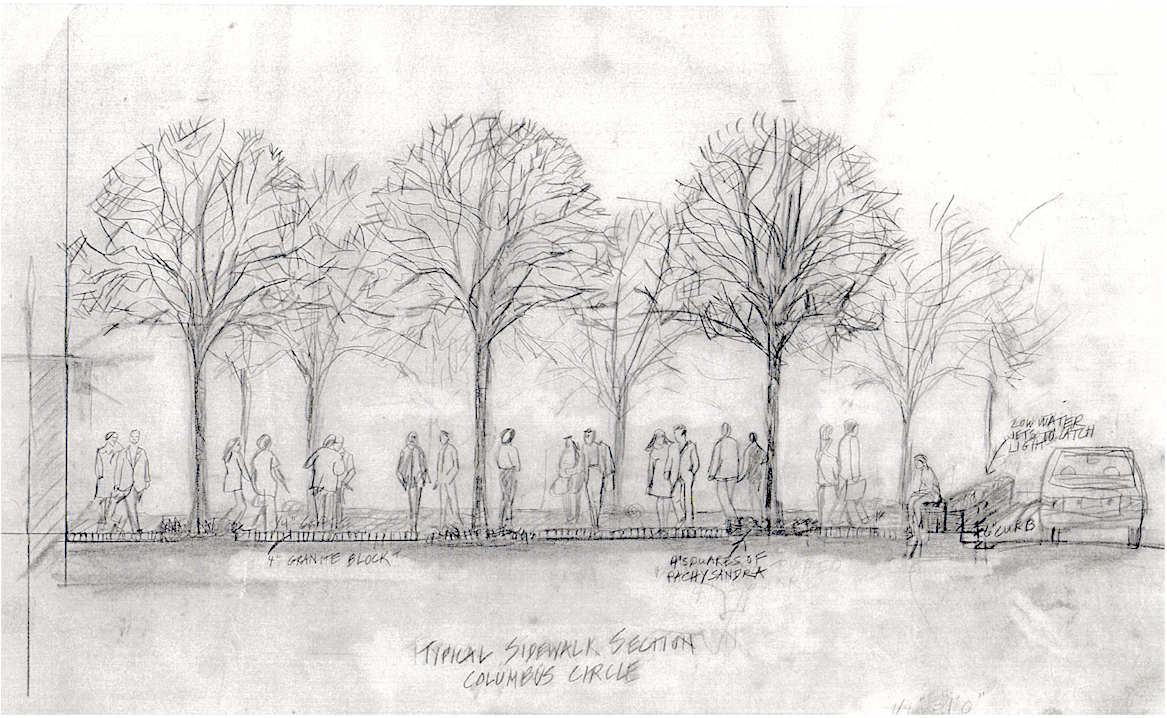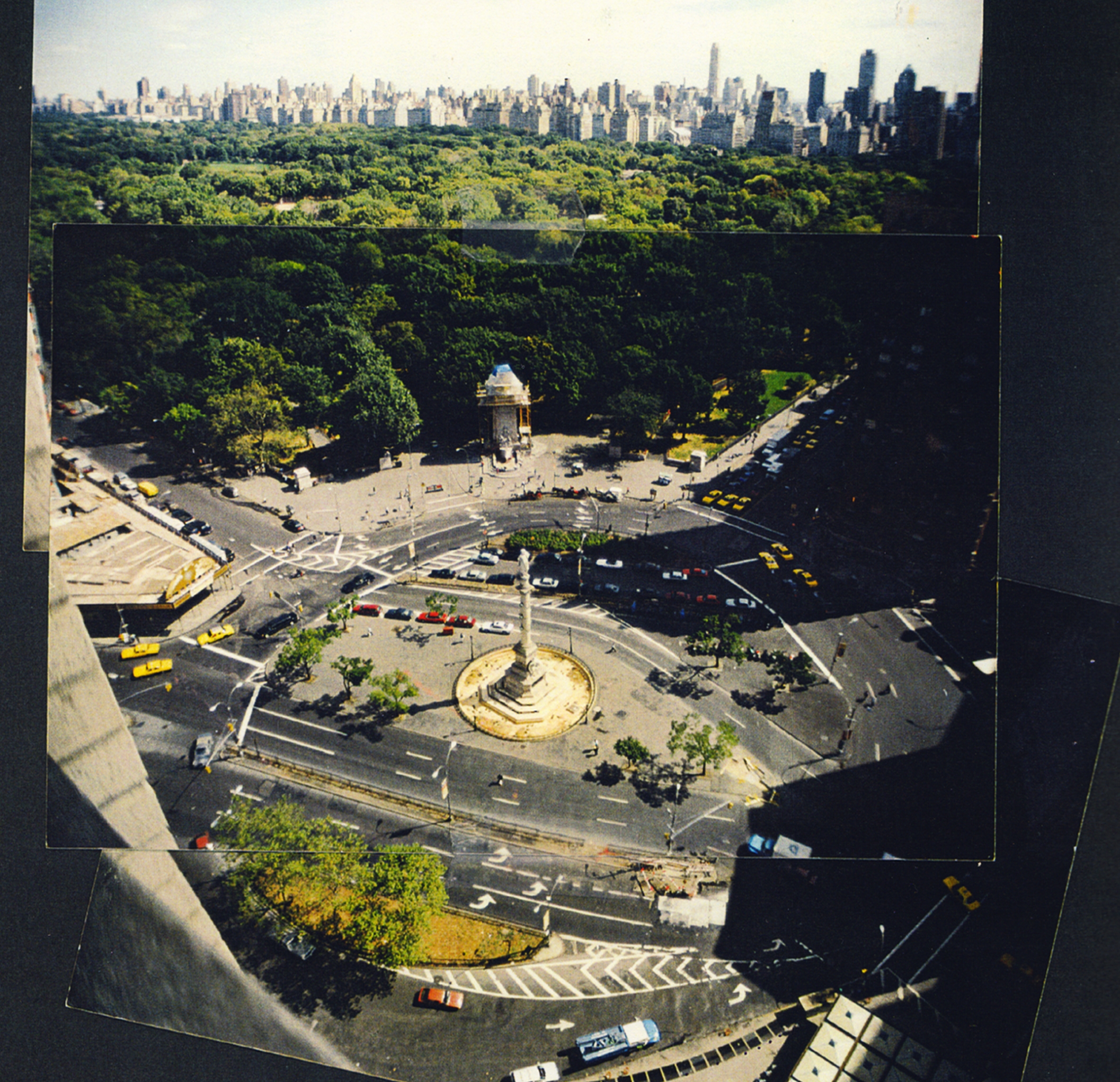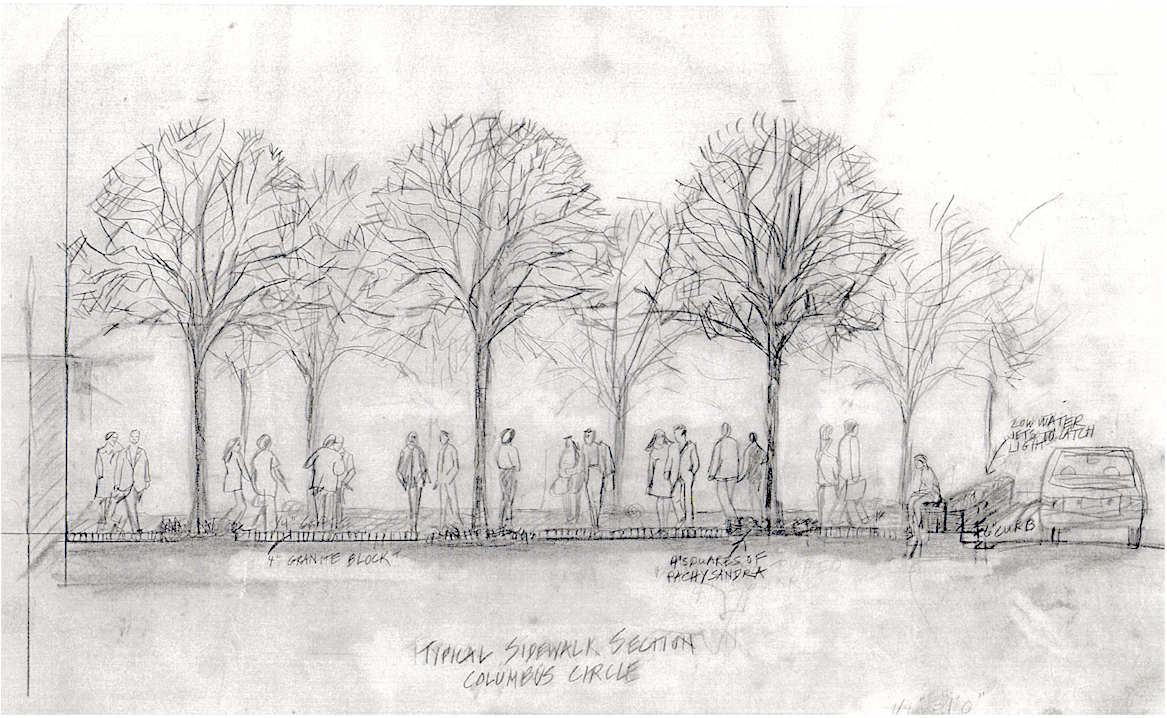 COLUMBUS CIRCLE
New York, NY
Design Concept: The Luminous Urban Forest
The objective is to both define and organize the site into a sculptural whole. The space is to harness the vortex of energy and diversity of Broadway, Lincoln Center, Central Park West, and to overlay a new vision that is both respectful of its relationship to human scale and its significance as one of New York's great public spaces. In the Luminous Urban Forest, one can become connected
to both the earth and to the universe.
The entrance statement of a triple bosc of trees that seemingly spill out of Central Park define the circle and create a wide pedestrian boulevard. The energy of Broadway and Eighth Avenue are metaphorically expressed with glowing columns on line with the supporting 'I' beams of the subways below. Their glow is laser activated by passing trains.
Those on line with Eighth Avenue have a golden glow that extends fifty feet into the sky, and are joined with thirty five foot columns of blue on line with Broadway. Others sit in or along reflective water channels at grade within the circle and amongst the trees.
Tensile panels, illuminated with reflective light, metaphorically refer to the latitudinal and longitudinal sections of the globe as well as to the sails of Columbus' ships. The panels are placed to shield pedestrians from the Northwest winds of winter and act as canopies for shade that also capture the summer breeze.
Seasonal plantings bloom sequentially, thus heightening one´s awareness. Conifers block the Northwest winds in winter as deciduous trees provide shade in summer. A plaza, café, and seating area are provided both above and below grade in conjunction with a new Eighth Avenue subway entrance. The pavement is carved out to open the spaces below while the connection is made with columns and trees to the sky above.